Axial Exploration and Drilling Supplies Ltd and it's workforce have a history with a number of companies and societies which it continues to hold positive trading relations with. These people, societies and companies have assisted Axial or had a positive influence for the company or for geology and earth sciences as a whole. Which Axial Exploration and Drilling Supplies Ltd, will always be grateful for and wishes to promote


Rockshop Wholesale Ltd
Rockshop Wholesale Ltd are a professional, family friendly rock, mineral, gemstone and fossil supplier based in Huddersfield, UK. Operating since the 70's the company has a rich history of supplying wholesale natural goods to a number of establishments within the UK and worldwide. Their product range is extensive and whether you are a retail outlet, museum, show cave or similar. Rockshop Wholesale Ltd is bound to stock products that can be of benefit to you.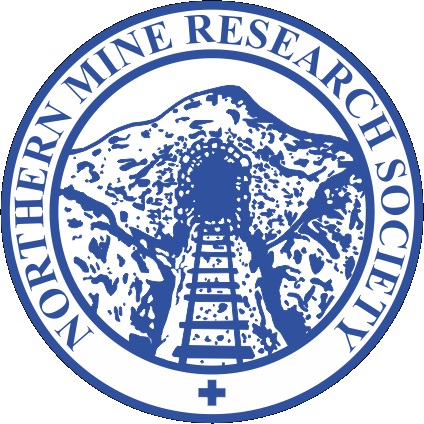 Northern Mine Research Society
The Northern Mine Research Society (NMRS) was established in 1960, in order to record and preserve the rich history of mining in the UK. It is run entirely by a dedicated team of volunteers, many of whom have backgrounds in geology, mining or the rock and mineral trade. The society produces quarterly publications, holds an extensive record of historical literature related to mining, engage in field meets and importantly, is a group where those holding the same interests can connect and socialise.

Strata Northwest Ltd
Strata Northwest Limited is a group holding, which provides a number of civil groundwork, landscaping and site/ground maintenance services, including project installations, ground-works and earth moving, digger operations, plant machinery operation, landscape gardening, draining, fencing and more. Their friendly, dedicated team are able to offer an excellent service to a number of projects, small and large, private and civil. For further details on their services and operations, you can get in touch with Strata Northwest Ltd by clicking on the button below.

Fossheim Steinsenter Museum
The Fossheim Stainsenter (meaning: Fossheim Stone center museum) is a unique, dedicated geology museum featuring an astonishing array of rocks and minerals predominantly from all around Norway, but also includes samples from other areas of Scandinavia and to an extent other parts of the world. The samples are catalogued and act as a reference guide for many academic projects. The brainchild of owner, Torgier Gamo with substantial input from his longtime friend and Axial Exploration and Drilling Supplies Ltd own consultant Paul McCormick. BSc (Hons) Geology, MSc, Environmental Geochemistry. The Fossheim Steinsenter is an excellent attraction any one with an interest in mining or geology should visit. It features an onsite cafe, hotel and gift shop in addition to the museum.

'Geology with Lauren' - Geology Blog
Lauren Charlton is a qualified junior geologist, holding an MS in geology and earth sciences from the University of Plymouth and is currently a junior geologist for Cornwall Resources Ltd. She has established a geology and earth science themed blog which also covers aspect of the outdoors as well as earth science and geology related matters from a perspective of a student. The aim being to provide as much information as possible from such as view point to prospective future students who wish to undertake geology or earth science at University level education. In her blog, she points out what it is like to work in the field, pointers on the courses and provides routes and suggestions for hikes. Detailing spots of geological interest along the way. Check out her hand, informative blog by clicking on the link below.

'Geology Up Skill' - Training and Videos
'Geology Up Skill', is a YouTube channel and educational training website run by experienced field geologist, Nick Tate, BSc (Hons, 1st Class), Geology. Who is based in Australia and has experience in geological mapping. Particularly in mineral exploration all around the world, in a career spanning over 40 years. He has tied to him, a number of discovery credits to add to his already impressive portfolio. In-between his important consultancy work, Nick likes to give back to the geology community, and provides field geology training from an experience and professional perspective, including a number of topics often not taught at university. He also finds time to produce a number of helpful YouTube videos and despite his knowledge and experience, explains topics in such a manner that all can understand and learn from them.

Geology Savvy - Blog and Merch
'Geology Savvy' is a geology and earth science blog as well as subject related merchandise store. Run by Geoenvironmental Engineer, Connor Birch. BS - Environmental and Resource Geology. The blog aims to bring upcoming, current and past as well as curious students about earth sciences, including geology, geography, the environment and more. Bringing an insight into the industry, academia, and what to expect in terms of learning and the working world once you graduate. In addition there are various insightful articles of the latest developments in the earth science world. And if that is not enough, the site also has its own webstore, selling a number of novelty, earth science related humorous gifts and clothing.
All company logos, website links, descriptions and text have been reproduced with permission of their respective copyright owners.