Core tray ergonomics are an integral part of any design. Such solutions and features have been thoroughly researched by the R&D team at UCP. As such, their range of core trays boast a number of design features which make the overall core drilling process much more easier and efficient.
The ergonomic design of UCP core trays allows for the efficient processing of core samples. Directly from the drill rig and into a core shed for storage and later analysis. The snap-on ends are color-coded, allowing for quick and easy identification of core diameters. PQ trays are yellow, HQ is green, NQ is blue and BQ is purple.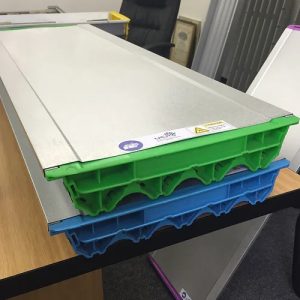 Additionally, the ends denote universal starting arrows which you can mark with the supplied markers pen. This allows users on-site to quickly mark the start of the core run, no matter which side you place the core sample on. Further making easy understanding of the sample at a later date or well into the future by others.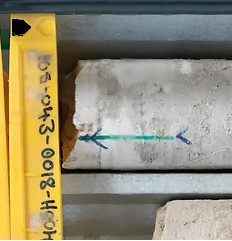 Another ergonomic design benefits of UCP core trays are the formed body, which in turn features half-height channels. You can easily place or remove core samples as and when. This speeds up the processes whilst on the drilling site, but also adds the benefit of increased core visibility. Additionally allowing for easy and efficient analysis of the core samples on-site or at the base. Whereas full depth channels can often be difficult to remove core samples later.
Each tray is within a size range that allows for maximum storage of core per tray, while not impeding users' maneuverability on site or in the core shed. In addition, the shape of the edges of the trays and the ends lend themselves to easily pick up and carried by users.
To view other design benefits of UCP core trays and how our range of products can help streamline your drilling project and keep your core assets safe and secure. Click on the link below.